Miniature Wargaming at Metro Entertainment!
From Games Workshop to Privateer Press, from the small scale plastic figurine to the glorious pewter paintable displays, Metro Entertainment has a wide variety of pewter miniatures for table top role-playing games and strategy miniature games as well as collectable plastic pre-painted minis.
Come into the store and check out our selection or shop online, either at our website or eBay store, at discounted prices.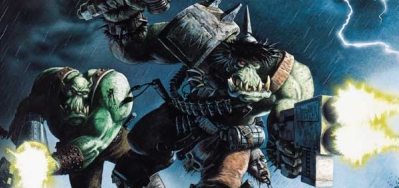 OPEN WARHAMMER/WARMACHINE GAMING
12:00pm-7:00pm
Sign up to use our table space and terrain to wage war in epic miniature battle! We have space for Warmachine and Warhammer games, just reserve your time!



Santa Barbara Wargaming
Santa Barbara Wargaming
is a local gaming club for miniature war gaming. Contact them if you are looking for interested players of a variety of different wargaming hobbies.