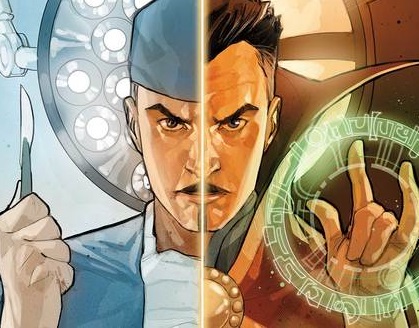 WELCOME! Metro Entertainment is OPEN for
IN STORE BUSINESS!
Please come in and see what's new on the shelves, our hours remain 11am-7pm every day.
For up to date information on the store during the novel coronavirus outbreak, please see our Facebook page. For up to date information on public health and what you can do to stop the spread of COVID-19, please see the CDC website.
IN THIS WEDNESDAY!

IRON MAN #1 (2020)


Written by CHRISTOPHER CANTWELL; Art by CAFU; Covers by ALEX ROSS, TENJIN, DUSTIN WEAVER


BIG IRON!

Tony Stark is looking to restart his engine. He decides he's going back to basics, putting away his high-tech toys and high-profile image so he can get his hands dirty again. It's time to dig into the guts of real machines, put on some old-fashioned metal and fly.
But can he really lay that Stark-sized ego down? Life isn't that simple, something that old friends and frustrating foes are quick to point out. If you strip down a billionaire to his bolts, does he run solid or just overheat? Tony's going to find out once a threat to the entire universe rears its head from the past. As he suits up again, Tony remains sure of one thing: he's still IRON MAN down to his flesh and blood core.