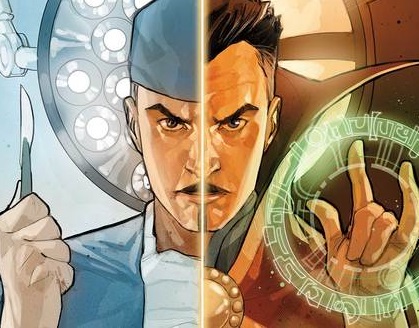 WELCOME! Metro Entertainment is OPEN for
IN STORE BUSINESS!
Please come in and see what's new on the shelves, our hours remain 11am-7pm every day.
For up to date information on the store during the novel coronavirus outbreak, please see our Facebook page. For up to date information on public health and what you can do to stop the spread of COVID-19, please see the CDC website.
IN THIS WEDNESDAY!

FIRE POWER BY KIRKMAN & SAMNEE #1


Written by ROBERT KIRKMAN; Art by CHRIS SAMNEE, MATTHEW WILSON


SERIES PREMIERE! ALL-NEW monthly series created by ROBERT KIRKMAN and CHRIS SAMNEE! The one who wields the fire power is destined to save the world, but Owen Johnson has turned his back on that life. He doesn't want the power-he never did. He only wants to spend time with his family and live his life, but unseen forces are at work to make that impossible. Danger lurks around every corner as Owen's past comes back to haunt him.
This non-FCBD version will have an increased page count (44 pages total) and include a sketchbook section featuring commentary by Samnee and Kirkman.